Our Journey
Home » Our Journey
How did Kickstarters Begin?
Whilst working as a key stage one teacher , I attended a fantastic CLPE training course which highlighted the importance of reading. It became clear to me that books can be used as a vehicle to bring children's imagination to life, whilst also raising their academic achievement. I came away feeling inspired.
I coached football to 3-4 year olds and had always wondered how engaged these young children actually were. It was at this point that I thought of combining reading with football.
I was so convinced that this could work and had such a burning desire to go with this, that I searched through (quite literally) hundreds of books that I could create lesson plans for. Over the course of that year, I created 16 lesson plans from children's literature, in which children immerse themselves in and take part in football activities linked to the story.
Children can become so disengaged in those early stages of development that teaching and learning can become difficult and frustrating. Cleverly combining children's favourite literature like 'We're Going On A Bear Hunt' and 'Lost and Found' with physical activity engrosses children (in particular, disengaged readers) to focus and clearly see the links between sport and reading.
The results from those type of learners has been phenomenal. A significant rise in the interest, importance and love of reading, whilst developing skills in football/multi-skills.
I am extremely proud of the impact Kickstarters has had on children's motivation to read and play sport and nothing would make me prouder if this was to happen in other parts of the world.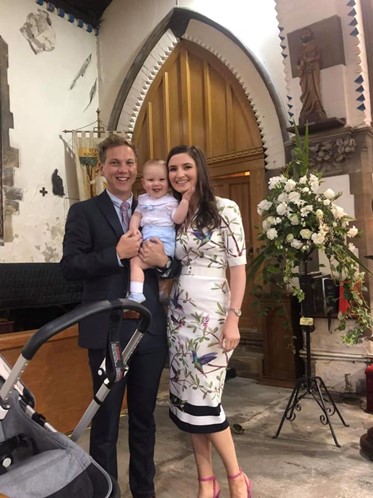 Take a trip through our journey
Feburary 2018
Kickstarters first ever session with 4 children attending a reading session.
September 2018
First session delivered in a primary school setting.
January 2019
Kickstarters delivers its first Nursery school session.
May 2019
Over 200 children attend Kickstarters sessions each week.
September 2019
Kickstarters launch unique lesson plans to be bought by teachers and coaches across the world. Purchases sold are from including Kuwait, China and America.
November 2019
Kickstarters form a link with Humberston Juniors JFC to provide opportunities for Kickstarters attendees to join a local team.
August 2020
Chesterfield Franchise begins with the launch of a Saturday Morning Club.
September 2020
Kickstarters design a scheme of lesson plans for 2 year olds. Sessions revolve around story scenarios through role play and football activities.
November 2020
Kickstarters is nominated for Promoting Wellbeing Award for Nexus education - a teacher's resources website with over 20,000 members.
December 2020
Kickstarters start its own clothing range to buy online through MyTeamPrint.
April 2021
Louth is confirmed as a new area with a Saturday Morning Club being launched & 2 year old session.
Where can you find Kickstarters?
Kickstarters has had a huge amount of success in its local area, boasting 14 primary schools and nurseries using the services that it provides. The unique selling point of promoting and focusing on children's love of reading has resulted in great interest from many schools. The services in schools range from Breakfast Clubs, After-school Clubs, Dinner Time Provision, Intervention Classes and P.E lessons. In the community, Kickstarter's run sessions for ages 3-12. As well as this, we have created a new 2 year old scheme of work which incorporates story scenarios through visual pictures and age appropriate activities.
Kickstarters has expanded to other parts of the country, with franchisers starting up in Louth and Chesterfield. The vision is for Kickstarters to continue expanding across the nation and aim to deliver this unique way of coaching football to children across the world.
Join Our Team!
Kickstarters©™ is looking for passionate, enthusiastic coaches to join this new company. We are currently looking for experienced, dedicated and qualified sports coaches to work on a part-time basis.