Saturday Morning Club
Home » Saturday Morning Club
Our Popular Saturday Club is for ages 3-12. Sessions are structured and have a focus/skill each week that all groups follow. Our aims of the club are:
To deliver fun and enjoying sessions
For children to have as many touches of touches of the football as possible
For children to feel comfortable in an environment where they can make friends
To provide a professional approach to football
Kickstarters Group (Age 3-4)
The sessions revolve around a favourite children's book, which the children will immerse themselves in and take part in a variety of football activities linked to the story.
Book Now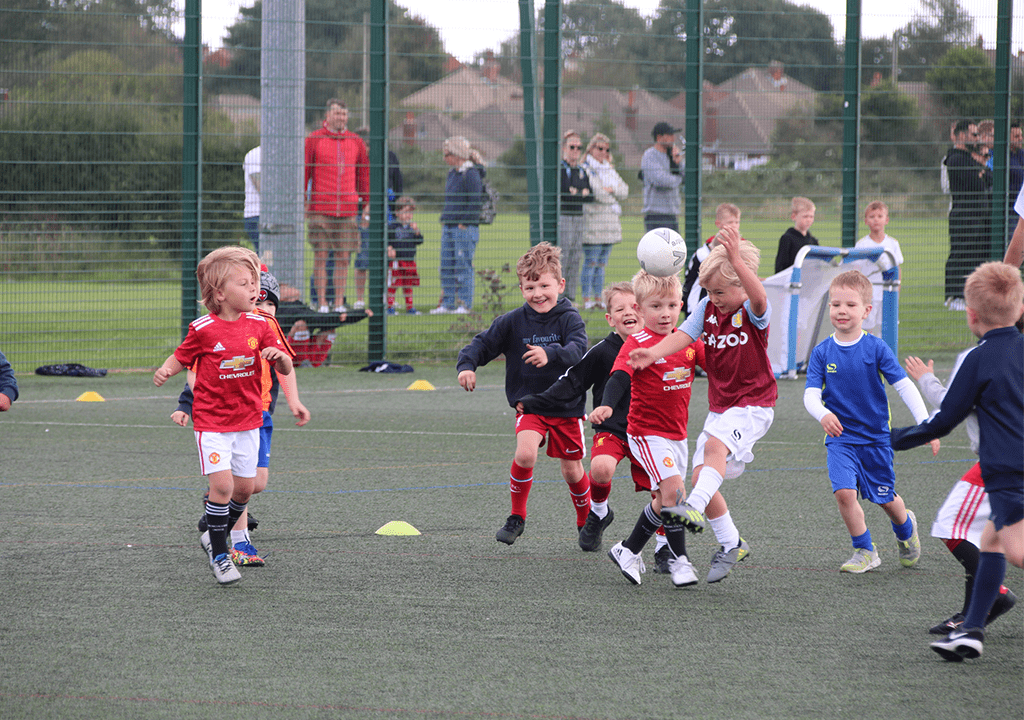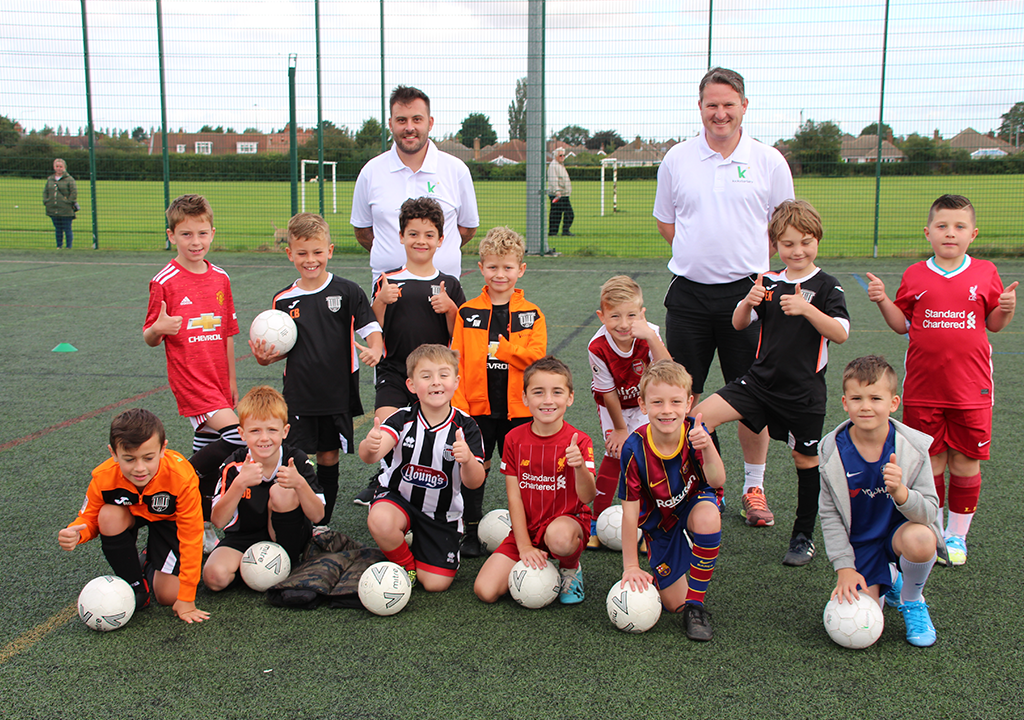 Kickstarters + (Age 4-5)
These sessions are without the aid of a story, with the children getting as much ball time as possible in fun and engaging short activities, which are age related. They will be introduced to small sided games with 1v1s and maximum 2v2s.
Book Now
K1 To K6 (Age 6-12)
In each group, the aim of the session is for the children to get as much ball time as possible and to enjoy playing football with their friends. Each week, there will be a focus for the session. The focuses are: Receiving skills, turning skills, travelling with the ball, passing over varying distances, attacking and defending skills and finishing skills. A session will have a warm up with a ball which will focus on technical aspects, the main activity linked to the focus and then small sided matches to finish.
Book Now
Tournament Week
At the end of the 2nd block of sessions (week 6) there will be a tournament week for the children to put in to practice all of the skills they have learnt into match situations against others. They will take part in lots of small sided matches against other children in their sessions and be involved in a fun tournament with prizes at the end.
Our Venues
See our map below to know where our Saturday Morning Club takes place and also what time
*Our sessions are carefully planned and delivered by F.A qualified coaches and qualified teachers. All lead coaches are DBS registered and there are First Aiders on site
Join Our Team!
Kickstarters©™ is looking for passionate, enthusiastic coaches to join this new company. We are currently looking for experienced, dedicated and qualified sports coaches to work on a part-time basis.